| | | |
| --- | --- | --- |
| | | |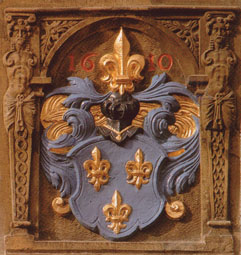 Wiesbaden is an exciting part of Germany -a city with impressive architeture ,wide open spaces ,numerous parks ,elegant shopping arcades, international cuisine and a lively cultural life,in short; a highly attractive city.
Wiesbaden 's history stretches back over more than 2,000years.In 40AD during the reign of the Emperor Caligula a fort was built for a cohort of 500 men.
At the beginning of the 9th cenchury the name ''Wisabada' was recorded for the first time. ''Wiesa'' is the word for meadow and its baths the German word ''Baden''.The picturesque scenery of the Rhine valley, the castles and monasteries on the slopes of the hills attracted guests from all over the world. Counts,princes and other nobles assembled here and magnificent buildings were erected such as Biebrich Palace,the town residence of the rulers of Nassau, the new bathing houses the first Kurhaus,a theatre and a casino.
It's central location in the Rhine-Main area, its favourable transport links and the city's political status allowed Wiesbaden to become a popular location for public authorities, large componies, banks and publishies.
Today Wiesbaden is a bustling modern cosmopolitan city, a health resort and a recreation centre.
It is a lively city with great variety, captivating and enchanting: a jewel amongst the cities of the Rhine.